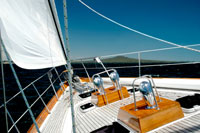 VentiMar, LLC provides business and product strategy services to companies that want to develop new business opportunities.
Do you want to grow your business by:
Disrupting established competitors with superior customer value?
Identifying  and entering emerging market opportunities?
Developing new product strategies to flank your competition?
If so, you have come to the right place.  We examine your situation and goals.   We determine the questions that need to be answered.  Then we provide insightful research to deliver innovative value to your customers.  We can help you:
Identify the right customers to target, their emerging needs and unstated requirements.
Find lead customers to sponsor the solution.
Determine how to beat the competition, including customer alternatives.
Define the value proposition required to win customers in the emerging opportunity.
Estimate how attractive the market will be in the long-run with market size, growth, trends scenarios.
Define the ideal products and services to deliver the value, and create a product strategy roadmap to stage practical product releases.
Product Strategy to Execution
Once  the external battle is understood we work with you to determine the product strategy, practical investment, financial return and delivery requirements of the business opportunity.  Outcomes are solid business plans, product roadmaps and requirements.     Then we can work with your team to bring the solution to market.
We have experience in fast changing markets especially in technology: hardware, software, and web.   We thrive on bringing order and insight into new market opportunities with significant uncertainty.
New ventures can be risky.  VentiMar provides you pragmatic research and insights to help you navigate to success.
Solid product strategy with proper execution based on customer and market research will pay dividends for years to come.